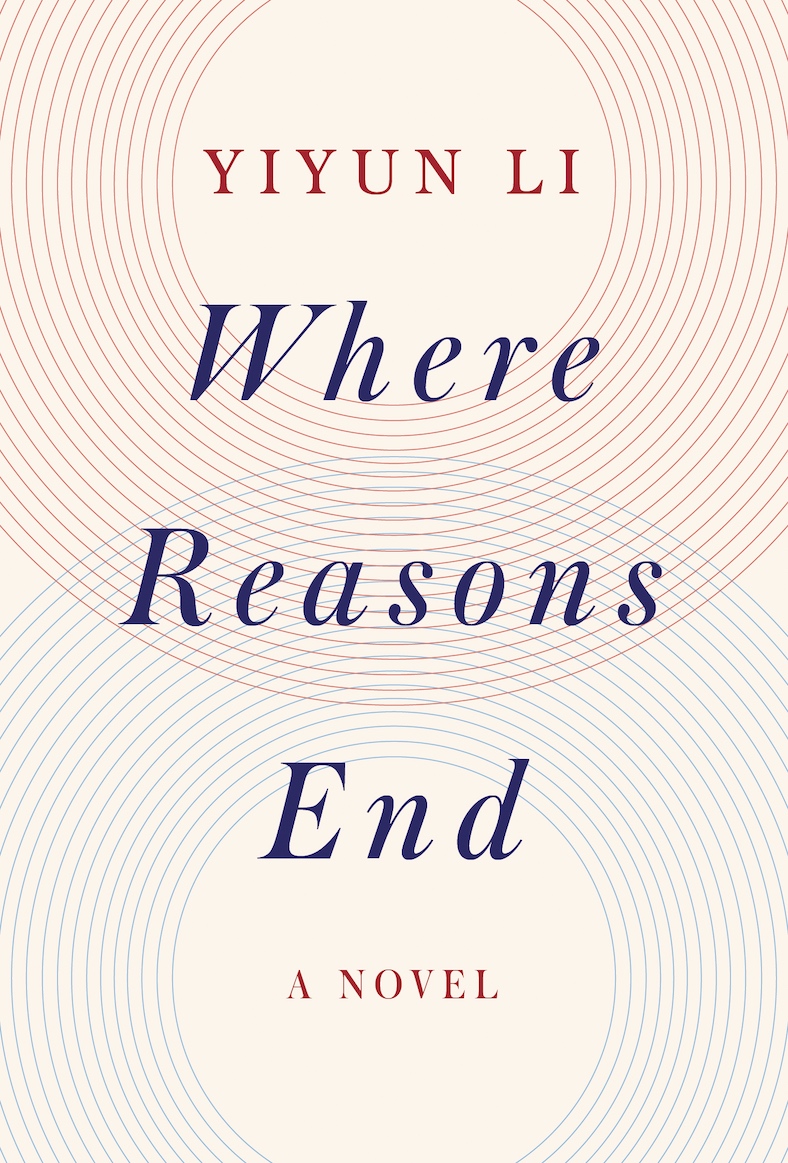 Where would reasons end? The Chilean writer Roberto Bolaño once said in an interview: "I don't think reason has anything to do with parent-children relationships, not at all. Perhaps from the perspective of a child, reason does impose itself, but from the perspective of a parent, it's very difficult to impose reason." Is parenthood a precursor to the end of reason?
Yiyun Li's third novel, Where Reasons End, is entirely composed of a dialogue between a mother and her dead son, interspersed sporadically by the mother's pithy philosophical musings on language, love, and life, all of which, according to our protagonist, would eventually disappoint us in the end. "In this world, we don't abide by the rules that bind a child and a parent," the mother says in the book. The son had committed suicide a several months before; he was only 16. Precocious as he was (having read Les Misérable three times, played oboe in a musical ensemble, and also wrote poetry), he minded that he could not perfect himself in an imperfect life. The mother's grief is insurmountable. The narrative here is the mother's delusion, one she creates and forces herself to indulge in. She creates a world freed from space, time, and even temperature. "It was a world made up by words, and words only," she observes. After her son is gone, words are all she has to deal with her grief.
This formal ingenuity introduces the untrodden path by which a novel can portray the world. Novels (or just any books without pictures) indeed create a world made seen and felt only with words on pages. Nevertheless, the words describe looks, landscapes, and other tangibles in order to affect verisimilitude. Li's new novel blatantly disobeys this convention and depicts, in the most literal sense, a world made up only of words and devoid of everything else: timeless, spaceless, thingless.
The novel is also an autofiction, the genre of which W.G. Sebald was the indisputable master and has been recently popularized by the British writer Rachel Cusk. This fact, that Li is recounting her own experience behind the slippery label 'fiction,' endows the book with immediacy and intimacy of unbearable sorrow. The most devastating moment surfaces when the mother is waylaid by the truth that she is speaking for both herself and her son. The world she creates through the imagined conversation is a place of exile from the paralysis her life has become.
Their dialogue showcases the interesting dynamics between a parent and a child. Knowing that no mother can win over her own child, she anticipates the reprimand her son might have dealt her had he lived in regards to what she thinks or says. More than anyone else, she knows the limits of language in a situation like hers, but she forges on, to keep this brave new world going. She often wonders how long her conversation can last. "These imaginations made it easier for me to feel sad, to weep even, but the tears were a veneer over the unspeakable." The novel probes into the glaring shortcomings of language as the disconsolate mother struggles to find solace using words to understand her situation.
As a writer who claims she has denounced her mother tongue in order to think and write in English, Li's focus on language is like that of a surgeon tending to a surgery with a scalpel. She chooses words most consciously; every uncommon vocabulary is contested and weighed. She often refers to the etymology of the words in order to justify her choice, challenging herself to use only the most fitting nouns and, if called for, most appropriate adjectives.
The novel reproduces a number of poems in their entirety: Wallace Stevens's "This Solitude of Cataracts," a translated Chinese poem, as well as a stanza from Philip Larkin. The epigram recites Elizabeth Bishop's poem, "Argument," from which the book derives its title. Poetry is where the use of language is fiercely scrutinized, and by presenting these poems fully on the page, Li directs more attention to the workings of language. The novel is full of such intertextual references, including her own work, the debut short story collection, Thousand Years of Good Prayers.
Li's renown first came from her short stories. She has published two story collections, two novels, and a non-fiction, of which one of its main themes is suicide (Li's own suicide attempts). Her previous two novels (The Vagrants and Kinder than Solitude) had a more traditional trajectory that charts from beginning to end with a verifiable plot, characterization, and denouement. In comparison, Where Reasons End is formally daring and original, marking a pivotal departure from Li's previous fiction. As with an autofiction—where fiction and factuality unite and the demarcation eventually dissolves—it is her prose itself that garners the attention. The new novel, however, is not immune from the pitfalls of an experimental and unconventional approach.
Some dialogues are too steeped in abstraction, losing their footing on what they aim to reify. Certain moments verge on histrionic as when Li uses the word "forever" when she speaks, and her son chides her, reminding her that she has forfeited the word in her dictionary a long time ago in order to become a better writer, to which she replies "You put it back for me." In addition, her incessant self-assessment of diction and torrents of etymologic investigation may hinder the readers' total immersion. However, this might be Li's intended irony; these seeming shortcomings reflect most faithfully the mother's state of mind. This novel could only be muddled because as an autofiction, the novel is constructed by a writer who claims herself to have become "muddleheaded" after her son's death.
Although no particular scene sticks after the last page is turned, the readers will be rewarded with a deep emotion. Some may notice a hint of affectation in all its linguistic technicality. However, in an era when many novels are overtly self-conscious about current political affairs, it is refreshing to see a deeply private novel, one that invites its readers into a world of its own, purely created by a mother's grief and her implacable words.
Li's new novel is a synoptically minimized work that progresses in the guise of a language play between the living and the dead. The mother creates the conversation to recover something irremediably lost. Death annuls time, not life, she wishes to believe. Her son will forever remain 16, but if indeed death does not annul life, then in the world she has created with words where time does not exist, her encounter with her son just might be possible. Although she is keenly aware of the limits of language, her ultimate hope is manifested in this line: "Words fall short, yes, but sometimes their shadows can reach the unspeakable." Li is defying death by reviving her dead son in the world she created solely by words. Defying death with words—isn't this the ultimate purpose of writing?