Ever wondered how a novel would read were it written, without restraint, with the freedom and ferocity of a poem? In her masterpiece, Virginia Woolf defies the norms of prose to paint the story of her childhood in an unprecedented style. Largely drawn from her own life experiences, To The Lighthouse is the story of the Ramsays, an English couple, holidaying on the Isle of Skye with their eight children at the beginning of the 20th century. Also present at their rented home is a cast of major and minor characters, the mercurial sea and the eponymous lighthouse featuring amongst these. What begins with a prosaic scene of domestic strife (the children wish to go the lighthouse but the domineering father, Mr Ramsay, crushes their hopes) quickly unravels into an expansive yet sharply focused profiling of human behaviour in all its dimensions and nuances.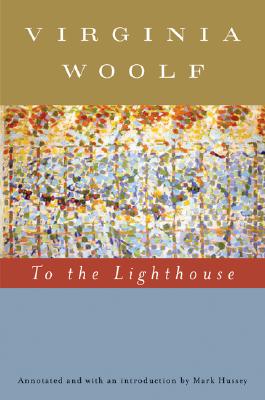 A traditional plot is secondary, if it exists at all. Here, everyday experience takes predominance. Woolf's remarkable prose structure is unlike any other novelist's. For example, third-person narrative zooms in and out of focus, gliding unannounced into first-person internal monologue. We are constantly jumping between different characters. At times it is not clear who the pronouns ("she" or "his") refer to. Indeed, this book garners criticism for its non-linear storytelling style, lack of dialogue and other conventional markers of prose writing. Despite the giddying architecture of this work, Woolf manages to hook us painfully close to the ripples of action. Events occur both interior and exterior to the lives of her characters. You cannot look away. The tension grabs you by the hand, draws you in and there you are: seated at the dining table with Ramsays and their guests, feeling, thinking, as if you were one of them. The urgency and immediacy in her writing are unshakeable. She pays attention to the wisps of stray thoughts in her characters' busy minds, spools them into an embellishment of words, and then, stuns you quietly.
The central characters are Mr Ramsay, a socially inept academic scholar, his wife, Mrs Ramsay, a dazzling enigma and matchmaker, and Lily Briscoe, an introverted young painter who struggles to make sense of the world around her. The sea is omnipresent and Woolf's descriptions of the beach, the boat expedition, the locked up seaside-house are sumptuous and serene. Some of the principal themes are personal nostalgia (Woolf wished to exorcise the ghost of her parents in writing the characters of Mr and Mrs Ramsay), the meaning of love and beauty in our existence, the passage of time and the spectre of death and decay.
Complex and intricate on the surface, at its core this remains a deeply relatable and acutely attentive psychological examination of what makes each of us human. Woolf twirls her vivid words, like Lily Briscoe's vibrant paint flourishes, colouring the mundane with her unique gift. Long repudiated as onerous given its unusual narrative style, To The Lighthouse repays a patient reader with bountiful literary imagination and craft. I cannot wait to read it again and I invite you too — dive headlong into her magnificent and brave new consciousness.